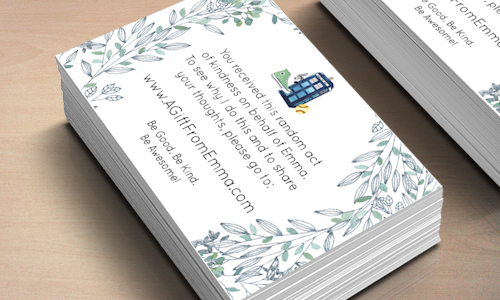 Thank you for being a part of our daughter's beautiful message, below you'll find the latest cards to print and share.
Print Your Be Kind Cards
Print Your Book Labels
Donate-Help Us Be Kind to Others!
When you donate using agiftfromemma@gmail.com via PayPal we will use those funds to make someone's day better!